January 25, 2017

Categories:

Tags:
This story is from Bloomberg.  Enjoy!
Photographer: The Enthusiast Network/The Enthusiast Network
CARS
Buy a Vintage Ford Bronco Now, Before They Cost More Than $100,000
Yes, your dad's beater that once cost $2,400 is a highly coveted artifact these days.
by
Last week in Arizona, car fans spent $259.8 million on vintage and collectable vehicles at the famous Scottsdale auctions.
It was $9 million more than last year, thanks largely to the success of million-dollar Ferraris and Jaguars, a group that saw double-digit increases in both the sell-through rate and the average sale price vs. 2016.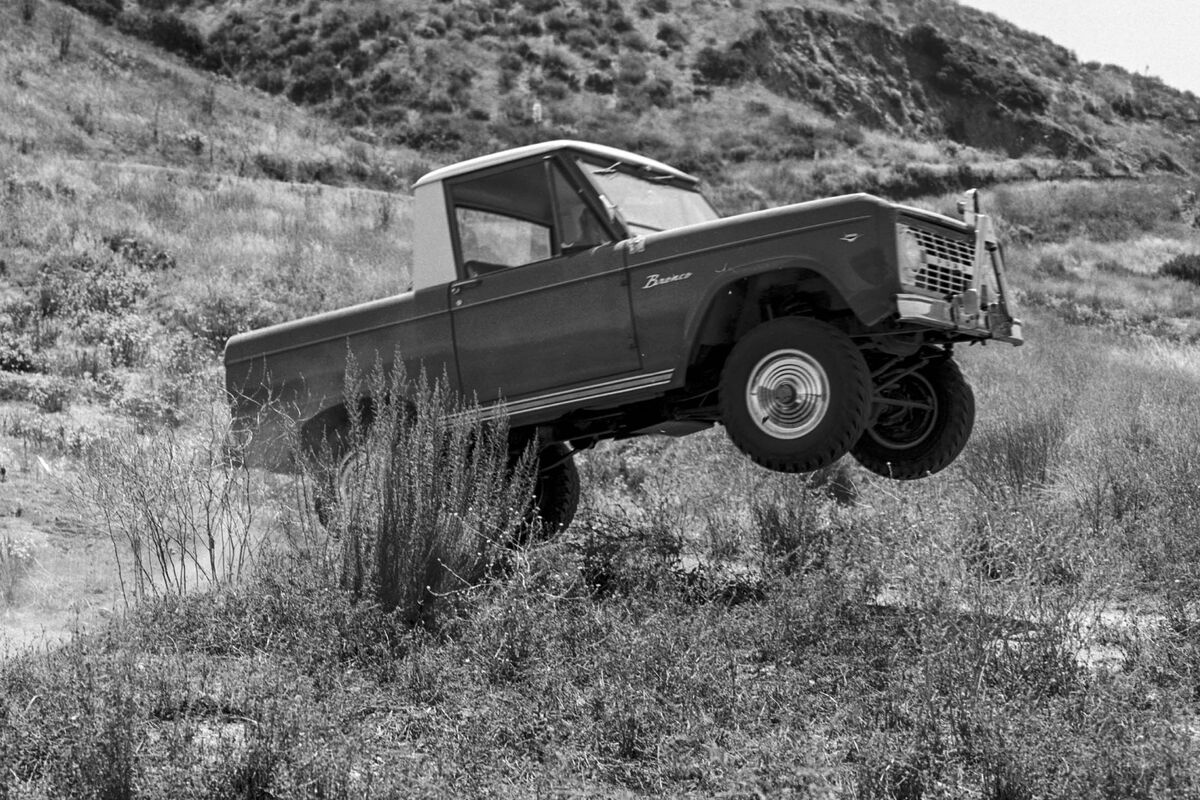 Less expectedly, the market for cars below $100,000 saw record sell-through rates and above-market sale prices, too. This was true especially when it came to mainstream domestic cars such as the first-generation Ford Bronco.
"This interest has been surfacing for a while—the younger buyers love vintage SUVs," said Jonathan Klinger, a spokesman for Hagerty, a Michigan company that insures vintage and collectable cars.
Barrett-Jackson alone sold 12 of them in Scottsdale ("Interest in them continues to grow," said Craig Jackson, chairman and chief executive officer of the eponymous auction house), with 21 offered throughout all auction houses for the week.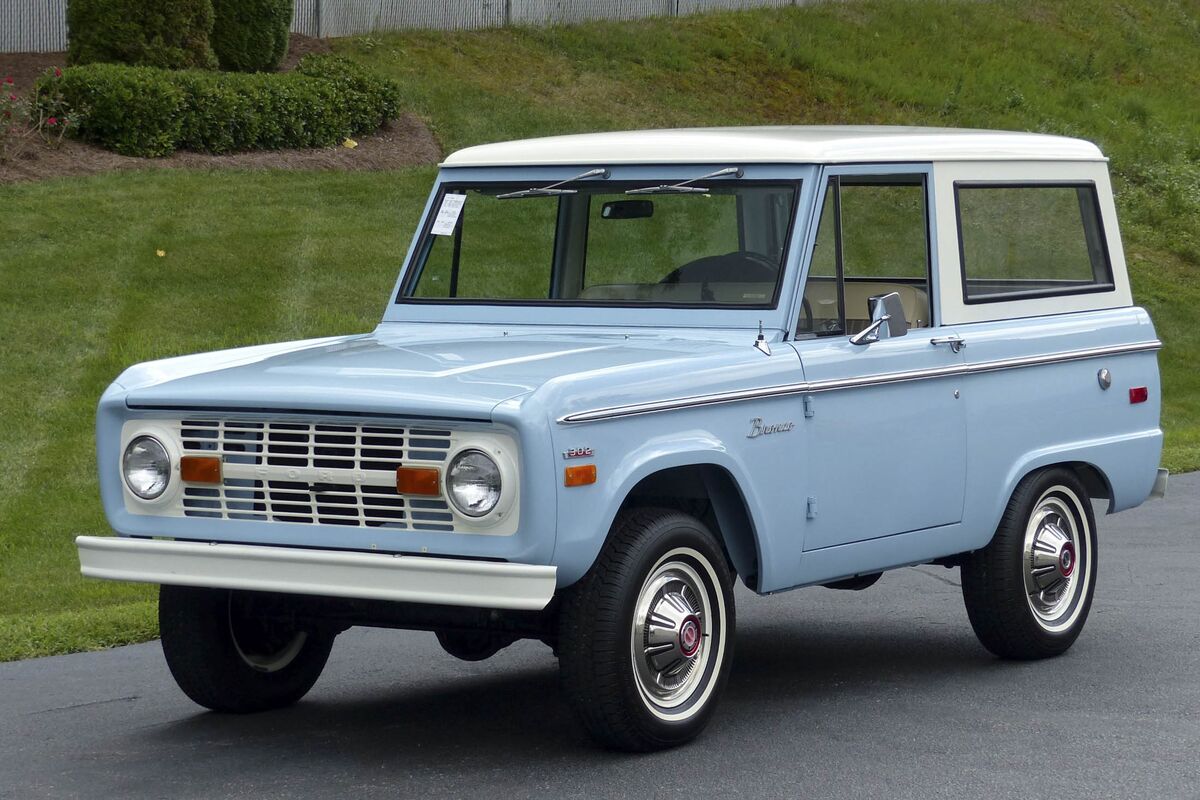 Their values have risen as well: The current average value of one in perfect condition is $47,025, according to Hagerty, vs. $23,400 five years ago. For one in drivable and generally good condition, but not perfect, the value is $29,188 vs. $14,500 five years ago.
To wit: A rare and highly restored 1968 Ford Bronco Custom pickup sold for $82,500 at the Barrett-Jackson in Arizona, and Mecum sold one in Florida last week for $110,000, a world record price for a special edition Bronco. (The world record for any Bronco sold at auction is $500,000, for a 1969 Bronco sold in 2013.)
It all seems to indicate a new norm in the collector market today. While baby boomers dream of vintage muscle cars, millennials with money to spare want vintage SUVs. (And Ford is betting they'll want new ones, too; an updated Bronco is expected to roll off production lines in 2020.)
Ford's Old Faithful
The "first-generation" Broncos that Ford made from 1966 to 1977 are by far the most coveted. These were the cool metal squares set high on big, knobby rubber tires, often with no top at all.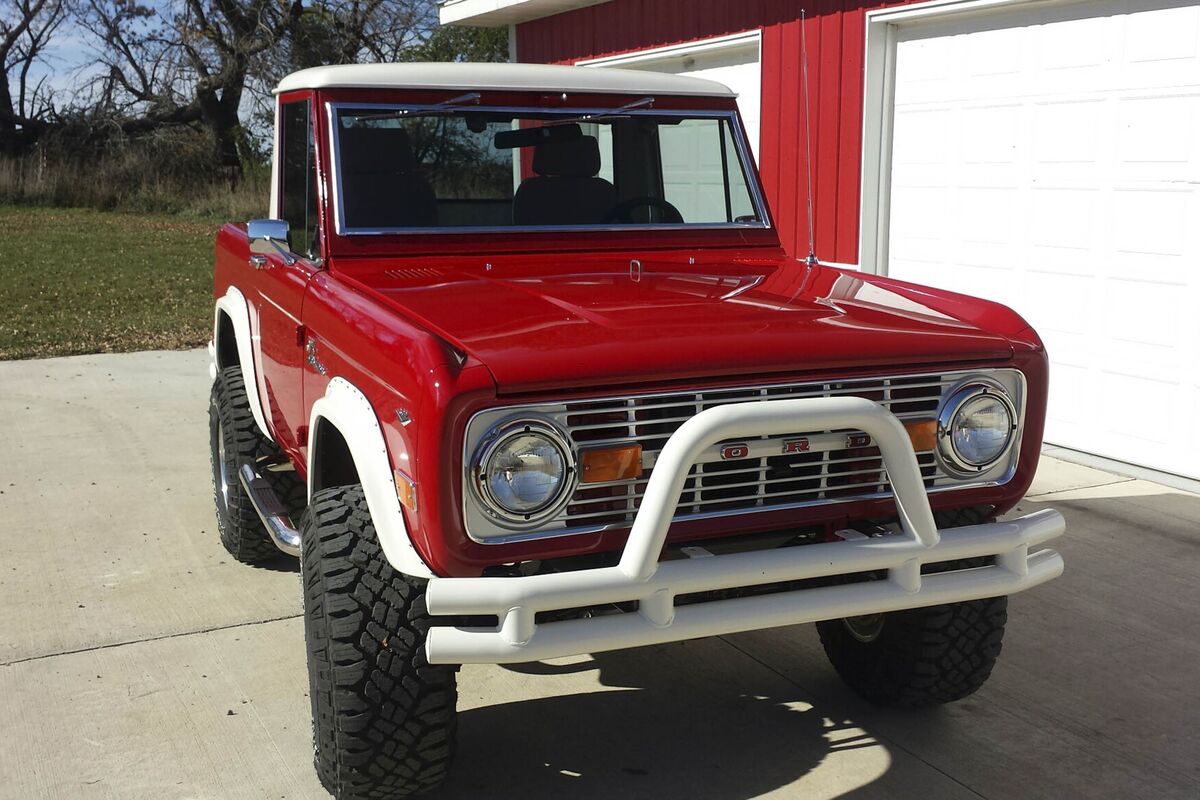 The pilot seats inside were vinyl, with a simple, minimal dashboard design, a straightforward manual, three-speed transmission on a short wheelbase and choice of rugged, 105-horsepower straight-six or (later) V8 Ford engines that made them notoriously easy to repair.
"We think of the Bronco as neither a conventional car nor a truck, but as a vehicle which combines the best of both worlds," then-Ford Vice President Donald Frey said in a press memo during the launch. "It can serve as a family sedan, a sports roadster, a snow plow, or a farm or civil defense vehicle. It has been designed to go anywhere and do nearly anything."
Indeed, early Broncos came in wagon, truck, and roadster versions. They excelled at navigating uneven terrain and inclement conditions and were relatively cheap (around $2,404) at the time—the perfect competitor to the Jeep CJ-5 and International Harvester Scout. Ford made nearly 24,000 of them that first year.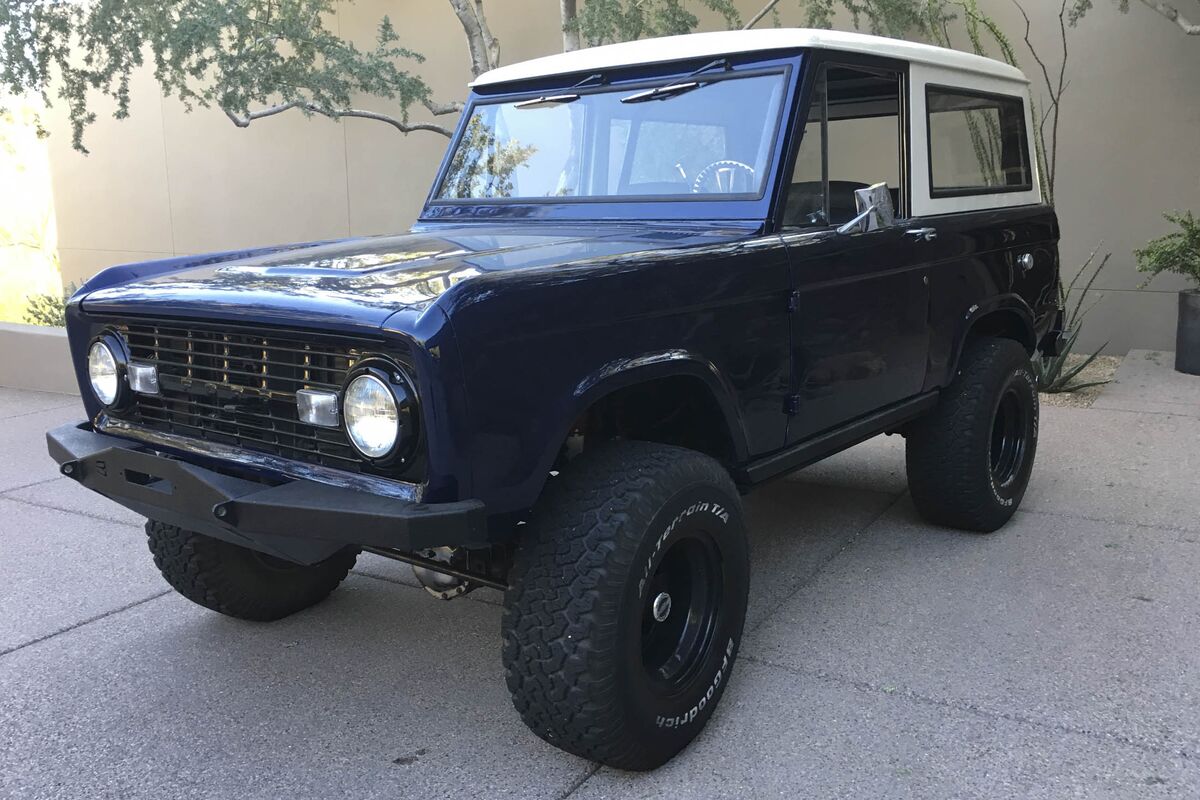 A Shift in the System
While other vintage SUVs, such as the Toyota FJ Cruiser and the Land Rover Defender, have fielded high prices and wild popularity among cool-kid collectors in the U.S. since the turn of the last century, it took longer for Broncos to emerge. They just didn't seem as special. (Maybe it had something to do with the residual image damage after O.J. Simpson's White-Bronco-led police chase—though that one was not a first-generation specimen.)
That attitude is changing. Millennials were the first generation to mature parallel with the SUV phenomenon, which continues to dominate the new-car market. So it's only natural that as time passes, that proximity and ensuing affinity would translate into increased appetite for vintage SUVs—especially American ones, which are cheaper and more reliable than their European counterparts.
The majority pull of the collector market still comes from baby boomers and Generation X, but not for long.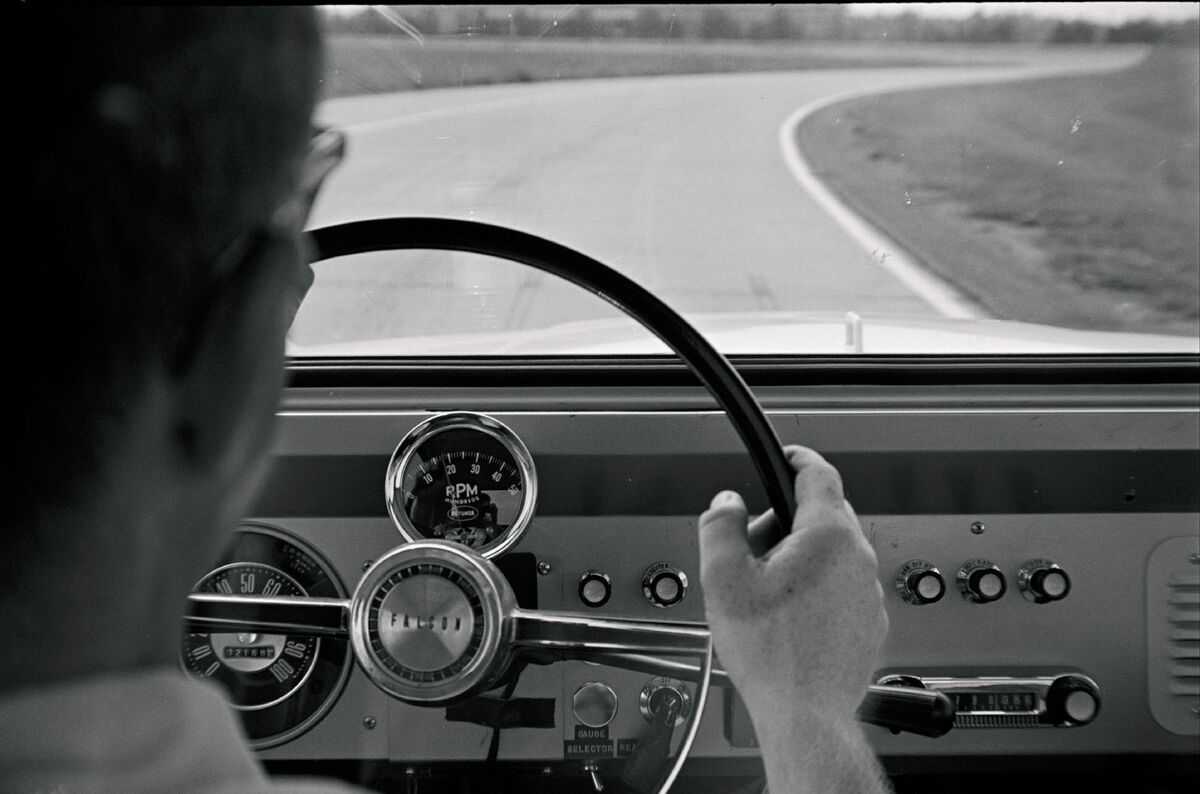 "Here in America we are an SUV culture, so for someone entering this hobby for the first time, they've spent more of their life in an SUV than someone in their 60s," Klinger said. "We know that at some point this year online activity of millennials searching for collector car values will surpass that of baby boomers."
A Good Investment
Prices on these vintage jewels vary widely depending on their condition, age, the amount of miles on the engine and the amount of restoration they've had. Some have been restored so heavily they're like a whole new animal. Others are crashed, rusted and not drivable. (Many didn't survive the abusive off-road duties for which they were designed, which only increases the desirability of the ones that did.)  Hemmings lists a 1969 version in white, with pristine burgundy interior, for $115,000; Autotrader lists them for $27,900, $21,495, $77,000, and everywhere in between. You can even get a bare-bones one for less than $7,000—though the likes of that require plenty of extra work. (That's really part of the allure anyway.)

One of the biggest draws, besides those rugged good looks, is their simplicity. Broncos are reliable and easy to use, as far as vintage cars go. Where owning an older car is often like being in a dysfunctional relationship, with continual hurts and disappointments perpetrated by both parties (see: those sexy but finicky vintage Defenders), Broncos are "basically a handful of bolts on a body," Klinger said.
It means you can repair, modify, and upgrade them to your heart's content.
"The mechanicals are very common—most that you need are available at your local Napa Auto Parts store—and the interiors are just a heat-laminated vinyl seat form over foam, so they're simple and rugged," Klinger said. "You can really get mechanical satisfaction and mastery out of working on it."
Ah, the dream of the hobbyist mechanic. It all sounds delightfully wholesome and good—the perfect anecdote to today's computers-on-four-wheels.
Just don't try it on those million-dollar Ferraris. They're much less forgiving.